Everyone loves Salami but not everyone loves the taste and cost of Salami in Thailand.  What to do?  Make your own!  You can now get all the ingredients you need right here in Thailand.
Most of your ingredients you can get at your local stores.  A few you can order online such as the cultures that you can get at https://ThaiArtisanFoods.com.
The pork I got was the standard ground pork at my local CP Fresh Mart.
Print
Homemade Salami in Thailand
Scale
Ingredients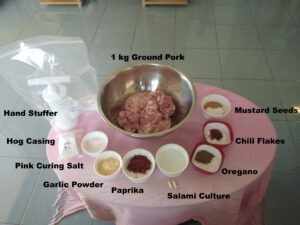 1

kg Ground Pork

1 teaspoon

Pink Curing Salt #2

2 tablespoon

Garlic Powder

2 tablespoon

Paprika

2

capsules Salami Culture

1 tablespoon

Oregano

1 tablespoon

Chili Flakes

1 teaspoon

Mustard Seeds
Instructions
Add all ingredients except for the salami culture in a mixing bowl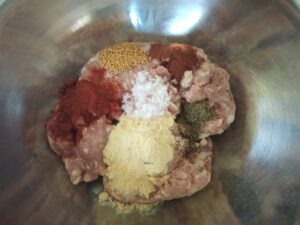 Hand mix everything together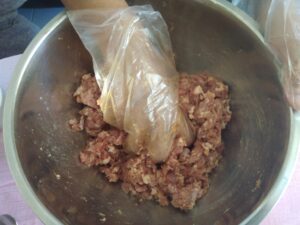 Open and dissolve the 2 capsules of Salami Culture in 10ml bottled water.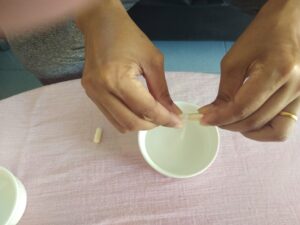 Hand mix this solution into the meat mixture.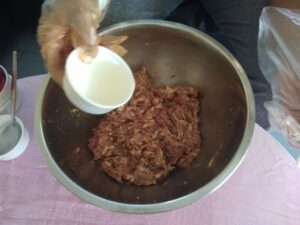 Fill the hand stuffer.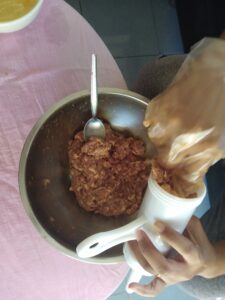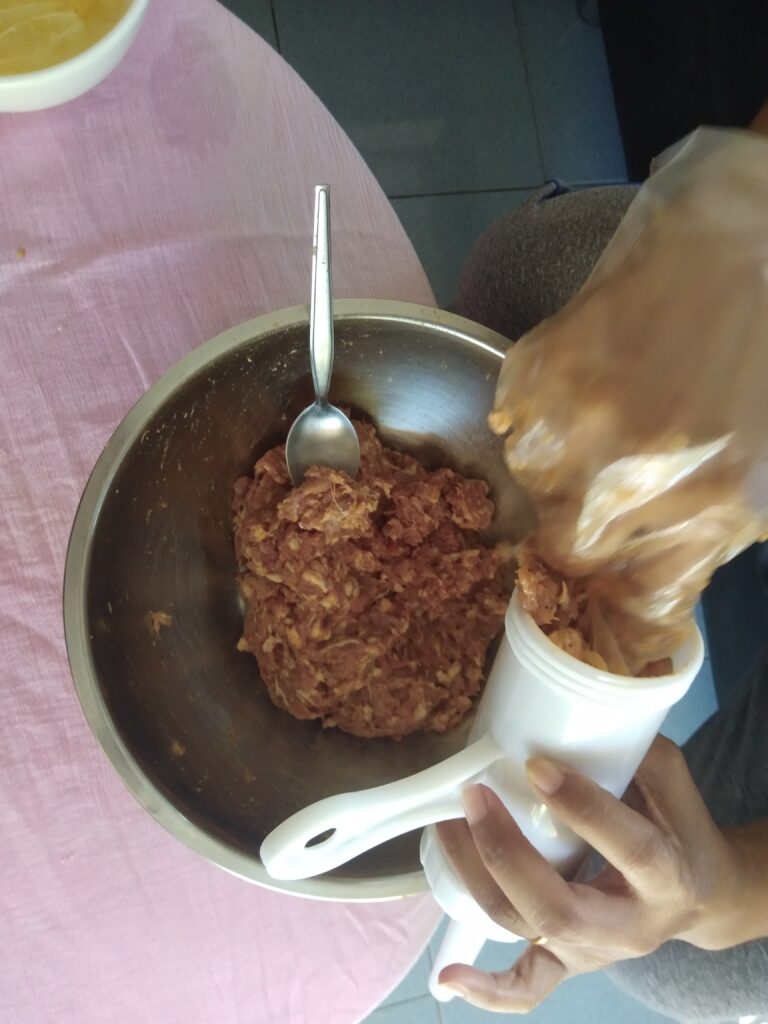 Attach casing to stuff and fill into 2 evenly divided links.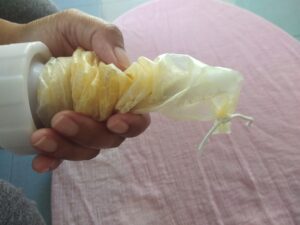 Use ties on both ends and to divide links.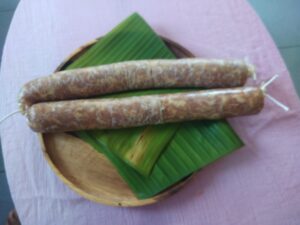 Punch a few holes in the casing to allow excess air to escape.  To do this, sterilize the needle over a flame.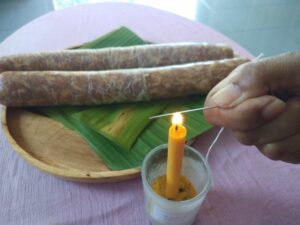 Puncture 2 or 3 holes on 3 sides.

Ready to ferment and age.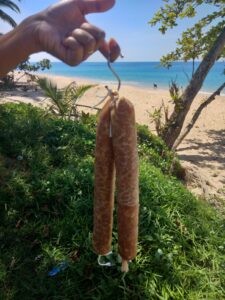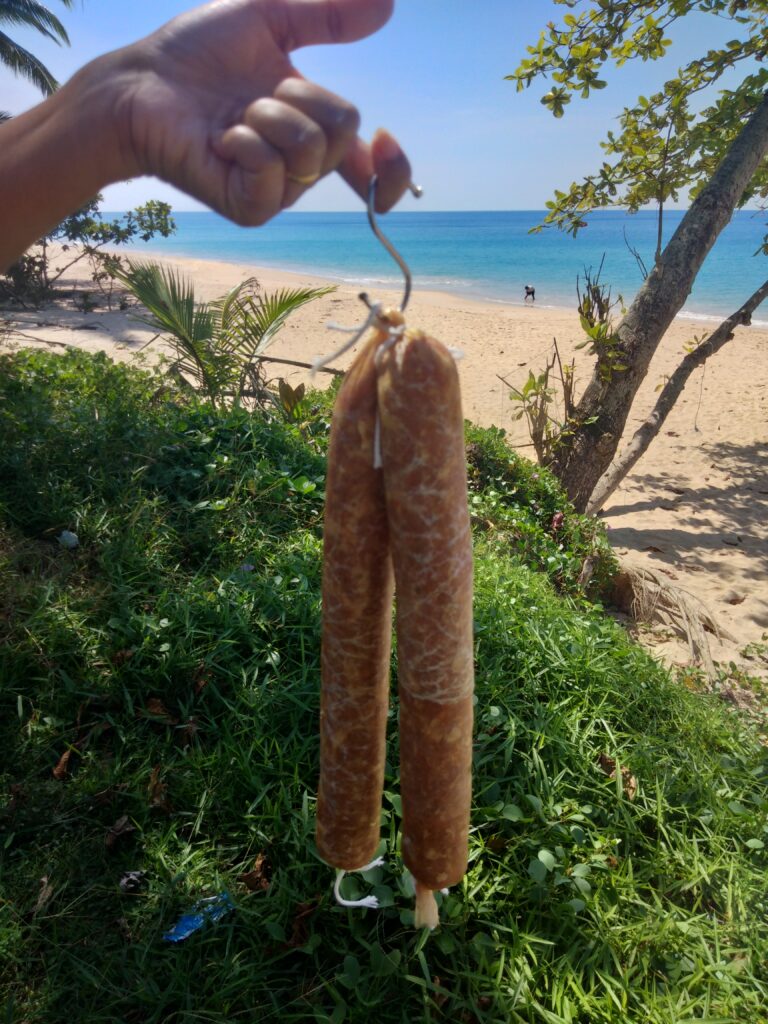 Record your starting weight.  You need to age until at least 35% weight loss.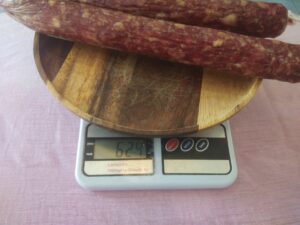 Hang in a warm spot to allow 36 hour fermenting.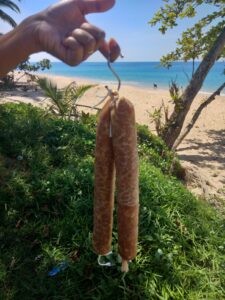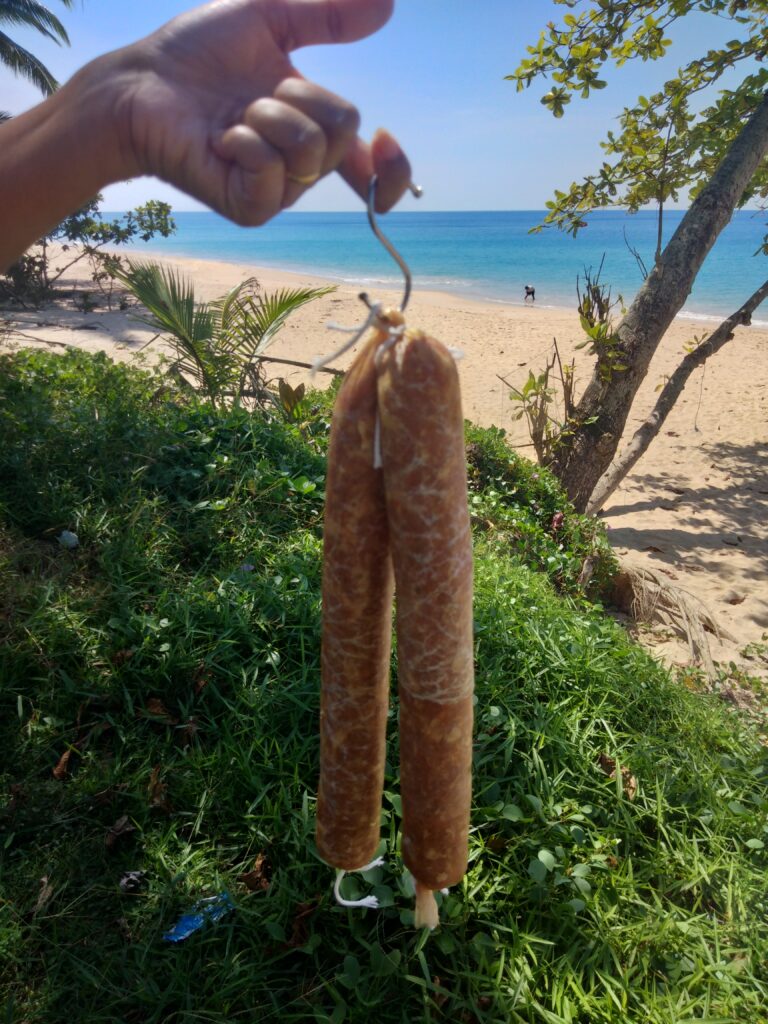 [optional] Spray on Salami Mold solution before placing in refrigerator.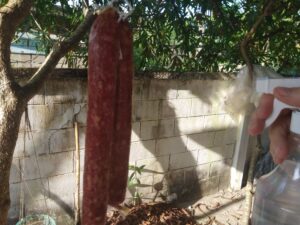 Hang in the refrigerator.  When a weight loss of 35% is obtained, the salami is ready.  Depending on the size, about 5-6 weeks.